For those with a Google Chromecast, you must be excited more than any others. Using Netflix on your Chromecast? Read on to learn the how-to and which is Cambodia's best Internet Service Providers (ISPs) that provides you the ultimate experience to stream Netflix.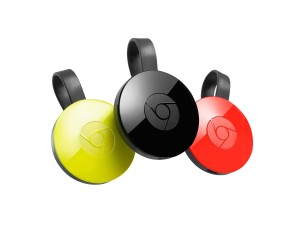 Netflix is now available around the world!
"Netflix launched its service globally, simultaneously bringing its Internet TV network to more than 130 new countries around the world," according the company's recent news release.
This global launch also includes Cambodia. So you want to watch TV shows & movies anytime, anywhere? The basic subscription plan starts at USD 7.99. While you'll need to subscribe for an account, you'll need a really good internet connection to stream the high resolution video and movie content.
In this blog post, you'll get to know about the Internet Service Provider (ISP) that's more than good enough for streaming Netflix. With Netflix video content, you'd need the most optimal Netflix streaming. You'll also learn how to setup Chromecast, a Google's a media streaming device that plugs into the HDMI port on your TV.
SINET is an ISP offering dedicated fiber optic connection. See its tweet here:
The Best of Both Worlds. Watch Netflix HD via SINET's Fiber Plus 15Mbps for only 600$/year. #Cambodia #Internet pic.twitter.com/tzHgNBPqe5

— SINET KH (@sinetKH) January 8, 2016
Another glimpse into what you can expect from SINET to watch your favourite Netflix content:
Testing The Shawshank Redemption on Netflix HD at office. #Cambodia #Internet pic.twitter.com/BR2UfTDZew

— SINET KH (@sinetKH) January 12, 2016
Chromecast and Netflix?
Google Chromecast works directly with Netflix's mobile apps on smartphones and tablets. This means that users can easily find movies and TV shows to watch. Upon selecting a title, playback can be launched directly on a Chromecast-connected TV. You can also browse for the next movie to watch while the previous one is still running. Netflix's apps also offer access to categories to browse. For Android users, it also has the best voice search of all platforms, and it's one of the fastest ways to watch Netflix on your TV once Google and Netflix add pre-caching of content for Chromecast. Cool?
How to use Netflix on your Chromecast
To connect your Chromecast to your Netflix account, make sure you have connected your Chromecast to your TV and Wi-Fi network, then follow the steps below. Your mobile device or computer must be connected to the same Wi-Fi network as your Chromecast.
Launch the Netflix app on your Android device, Apple mobile device, or visit the Netflix website in your Chrome browser.
Once you're signed in, select the Cast icon in the upper right or lower right side of the screen.
Select your Chromecast device from the list to launch the Netflix app on your TV.
Select the movie or TV show of your choice and press Play.
By following the above 4 steps, your device is now connected to your Netflix account. Happy Netflixing!