Do you want to gain a whole new experience of living in Cambodia like a local? Cambopedia.com provides local insights, practical tips and advice to travel and live the life like Cambodian people when in Cambodia. On this website, you'll find useful travel information and local living experience in this beautiful country in Southeast Asia.
You may ask: is it safe to live in Cambodia? Is Cambodia good place to live? You'll find the answers to your questions in this post.
Living in Cambodia: What You Need to Know from a Local Blogger
The Kingdom of Cambodia is located in the South-East Asia region of the Indochina Peninsula. The Kingdom of Cambodia is the eighth country with an area of ​​181035 square kilometers out of 10. This geographical position provides easy connectivity in the economy, tourism, and neighboring countries.
First of all, you may ask why would anyone want to experience this local lifestyle. Well, it's really easy to visit Cambodia as a tourist, or a traveler, or an expat. However, it's a rare, unique experience to feel and breathe this lovely country and city like Phnom Penh as any local here.
Being a local here, it means that you eat, sleep, and enjoy the way of living like the majority of Cambodians. Not only that you learn about culture and traditions, but you do really feel and experience them. So are you ready to start? You won't regret for a second after all.
Cambodia is a safe destination and place to travel and live! Actually, there are problems due to extreme poverty and inequality, but people are generally super friendly and trustworthy. Most Cambodians are very kind and generous, and they're are hospitable and helpful to tourists, travelers, backpackers, and expatriates.
Kids on the street may call you foreign traveler a "Barang," which means a French. Or "Ta Barang" to refer to an older Westerner. "Ta" means grandfather, a way of saying with respect to an elder.
Getting into or out of Cambodia by bus is the cheapest option, although there are many direct flights to Phnom Penh and Siem Reap. Travel across Cambodia is also getting easier. What amazes most travelers and visitors to Cambodia is high-speed Internet and free Wi-Fi everywhere, either on the bus, in a cafe, or in a budget guest house for backpackers.
Mobile Internet? You can easily buy a 3G or 4G sim card. How to describe Cambodia? Believe it or not, Cambodia is about the same size to Oklahama of the United States of America. Khmer people are super friendly and gentle people. Phnom Penh, Siem Reap, and Sihanoukville all have its own unique characteristic. If you'd love to know and learn about Cambodia, visiting one of these cities is not enough.
This is a list of reasons people from all over the world fall in love with Cambodia, a charming country in Southeast Asia. Before you continue reading this, please make sure that you've been to Cambodia before. Or at least you've heard about Cambodia from you friends or family members. After reading this, it's time for you to decide to make your first visit to Cambodia. If not, you may regret it.
What Exciting Developments Are Happening in Cambodia in 2021?
Phnom Penh's cityscape is changing. Getting taller and taller everyday. More and more skyscrapers in are everywhere now in the heart of Cambodia's largest capital city.
More Chinese money and people
Going digital. Digital payment, e-commerce, and everything in between. Not going digital means lagging behind. Entrepreneurs are keeping up with the trend.
Private international English schools in Phnom Penh are going to be for the elites. In just a couple of years, Phnom Penh's international English schools will be comparable to ones in Hong Kong.
Coffee shops are everywhere.
Tech startups are growing. If you're a digital nomad, then you may find Phnnom Penh as a new home.
Learn Khmer Language: Resources
Did you know that Khmer is the official language of Cambodian people? Sanskrit and Pali helped create Khmer Khemara because Khmer borrowed a lot of words from the language. Also for the record, Khmer has most alphabets in the world; it is an old language that dates back to 2,000 years ago.
Do you want to learn Khmer language? Khmer is not an easy language to learn for most people. One of the best travel and living experiences in Cambodia is the ability to talk to Cambodian people in Khmer. With determination, foreigners and expats can learn and speak Khmer fluently.
A List of Must-Read Books about Cambodia
If you're looking for Khmer classes or how to learn the Cambodian language (even as a beginner), this page will give you all the information you need.
Learn Khmer language for beginners
Learn Khmer Language: Books
Khmer Language Class for Foreigners in Cambodia
There is a Khmer language program for foreign nationals and expats at the Institute of Foreign Languages (IFL), Royal University of Phnom Penh (RUPP), in Cambodia. But what if you don't have time for that language program? You can take on an easier path. Check out the information about the Khmer language program here:
https://www.facebook.com/KhmerForForeignersAtIfl/
G2K: a Khmer language school in the heart of Phnom Penh
G2K school teaches foreigners language and culture from beginner to advanced level.
Learn Khmer Language with Mobile App or Online
In our smartphone age, learning a new language like Khmer is getting easier. Of course, you need to work hard and be very committed. Australia-based Lyrebird Learning, which specializes in offering language learning app for users of all ages, has an Android version to help anyone to learn Khmer characters, from consonants to vowels to diacritics to numerals. In this blog post, I take a closer look into 2 apps for Khmer language learners: one is available only on Play Store and the other is on App Store: Lyrebird Learn Khmer Alphabet and Let's Speak Khmer.
Let's Speak Khmer
For Apple's iOS users, you can also check out: Let's Speak Khmer, which is available for free on App Store here. This iPhone app has a huge collection of frequently used phrases in the Khmer language with nearly 1000 phrases. There are pictures to illustrate some unique stuff like Cambodian foods and fruits. Let's Speak Khmer iOS app was developed by Cambodian technology entrepreneur Chamroeun Ou.
Learn Khmer 101
This website provides a basic learning materials. You can get access to the audio files for free. Check it out: http://learn101.org/khmer.php.
Khmer Language Study
Managed by Dr. Chhany Sak-Humphry, Associate Professor of Khmer Coordinator of Khmer Language Program at the University of Hawai'i at Mānoa. Visit her website for more.
Free Cambodian Lessons Online
If you want to read the Cambodian e-books, listen to the Cambodian audios and practice your Cambodian pronunciation, I recommend that you check out Live Lingua project for online Khmer language courses.
Learn Khmer Naturally
Great resources for learning Khmer with a focus on comprehensible input and natural approaches to language acquisition. Check out the Learn Khmer Naturally blog here.
Good to Know
The word "Sanskrit" means flexible, flexible, adaptable, combining vowels by spelling with another consonant or in combination with any letter.
Literature or alphabet can also be called "class" divided into three groups:
Literally 33 characters
Full cast of vowels 12 chars
The eclipse is 21, but it has to add 7 to 28 in the voice.
But if only twenty-one is made up of vowels, the vowels are in all literal terms, both literally.
Not surprisingly, Khmer language influences Thai and Lao. The two languages ​​borrowed a lot of words from the Khmer language, which the Europeans assumed to be in the same language. Thai and Lao are Thai-language group, Khmer is a Khmer-language group in the Australian language group with the Mon and Vietnamese-language languages ​​that are related to Sanskrit. An evidence of the use of Khmer characters is in the South Vietnamese vulture inscription, which dates back to 611 AD.
Also Good Read:
Moving to and Living in Cambodia?
Q: What is visiting Cambodia like?
A: Cambodia's Siem Reap is internationally known for its temples of Angkor, where you can have the breathtaking view of the sunset on the top of Phnom Bakheng.
In Phnom Penh, the charming capital city, Cheoung Ek and the S-21 prison (for those who are brave enough to delve into the country's dark past).  S-21 prison is an ideal place to visit and learn about Khmer history.
You might want to visit the floating villages on the Tonle Sap lake. Cambodians people are typically friendly, smiley, and polite. If you're planning a long-term stay in Cambodia, you'd be able to figure out how to enjoy the low cost of living.
You should visit the floating villages on the Tonle Sap lake. Cambodians people are typically friendly, smiley, and polite. If you're planning a long-term stay in Cambodia, you'd be able to figure out how to enjoy the low cost of living.
Phnom Penh: Cambodia's Most Colorful City
The capital of the Kingdom of Cambodia, Phnom Penh is the largest city in a country of nearly 2 million people in 2017. The city is also the center of commerce, industry and the largest labor force in Cambodia. Phnom Penh has a large collection of large buildings, including the largest market and shopping mall in Cambodia, the largest university for international students, international airports, ports and water ports for the supply, transportation and storage of other goods. And second-largest national tourist attractions, after the city Siem Reap.
Phnom Penh, the largest and most vibrant capital city of Cambodia, is sandwiched by Bangkok, Ho Chi Minh (Saigon), Yangon, and Vientiane. Basically, Phnom Penh is a safe city in Southeast Asia. Phnom Penh is not largely known as a city of burglary, theft, robbery, or vandalism.
However, beware of having your handbag snatched by a motorcycle driver while you are riding in a Tuk Tuk. Don't wear valuable jewelry and ride motorbikes. You just need to not go out at night alone at a quiet place. Keep your wallet or purse under close surveillance in crowded markets. It's always good to avoid dark and lonely areas at night or groups of drunk youths.
Phnom Penh was once regarded as Paris of the East and the Pearl of Asia. Phnom Penh is becoming one of the most beautiful cities in Southeast Asia.
The infrastructure is getting better every year. It's not very clean, but people start to realize this importance of a livable city. Unlike Kuala Lumpur or Bangkok, Phnom Penh is a cheap city to live and work. There are nice, friendly people who speak English and Chinese, too.
Khmer People Are Super Friendly in Asia
The most friendly people in Asia are Cambodians. Khmer people are very hospitable. Get a formal or informal invite to visit their home? You must be very fortunate because Khmer people consider you a nice person. In the urban cities like Phnom Penh, Siem Reap, or Sihanoukville, most Cambodians people are able to have a conversation with you in English.
Cambodia's Tourism: the Backbone of the Economy
The tourism industry is the second largest source of the country's hard currency after the textile industry. Between January and December 2007, arrivals of 2.0 million, an increase of 18.5% At the same time in 2006.
Most tourists traveled through Siem Reap (49%) through Phnom Penh and other destinations. Other destinations include Sihanoukville in the east of the South, which has a beach resort.
The most popular and the area is near Kampot and Kep, including the Bokor Station. Tourism has increased steadily each year in a stable period, compared to the 1993 UNTAC 1993 in 1993, with 118,183 international tourists, and in 2009 there were 2,161,577 international tourists.
In the 1990s, roads that link major cities and provinces in Cambodia were really bad. During the rainy season, the flood also cut off those main roads. Today, it's easy and cheap to travel across Cambodia by bus. So, if you're looking into how to get around Cambodia by bus, this is the page for you.
To Kampot: Must Visit When in Cambodia
Q: What things should you do and see when you travel to Cambodia?
One of the best things to do when visiting Cambodia is to get to know the local people, who are typically friendly and kind.
Getting to know Cambodians personally allows you to learn about Cambodia in a way that you don't find on the travel guide book. The ultimate place to visit and see is Angkor Wat and many other ancient temples in Siem Reap.
Q: When is the best time to visit Cambodia?
A: from November to March. Avoid the rainy season. April is the hottest month of the year, although Cambodians celebrate the Khmer New Year during this time of the year.
In December, it's typically dry, sunny weather, low humidity and quite cool temperatures (average temperature: 26 °C) throughout the country. Not surprisingly, December is amongst the most popular months to travel to Cambodia.
Q: What are the best islands in Cambodia?
A: Both Koh Rong and Koh Rong Sanloem (as tipped by Lonely Planet writer Jessica Lee) are on the south coast of Cambodia. In Sihanoukville or Kampong Som alone, there are nearly 20 islands.
However, these two Koh Rong and Kong Ron Sanloem have been praised by travelers for their cleanliness, beauty, and serenity. Also, the best choice and closer from Phnom Penh is Rabbit Island (Koh Tonsay).
Q: Khmer food?
While Amok is much better known as something called authentic Khmer food, there are some more dishes you should know. I'm not just talking about Prohok. Cambodian people eat cooked crickets, ants, snakes, among other things.
Rice is the most important cereal, as in other Southeast Asian countries. Fish from the Mekong River and Tonle Sap are an important part of the diet.
Khmer cooking rules include fruit, juice, and dumplings. The main ingredients are lemongrass, lime, garlic, fish sauce, soy sauce, caramel, ginger, ginger, olive oil, coconut milk and pepper.
Eat Khmer Food to Feel Cambodian
Khmer food doesn't have the global brand name just yet. But it's just a matter time that Cambodia will take its authentic Khmer food to the international arena. Have you ever heard of fish Amok? It's very Cambodian dish popularly served at air-conditioned restaurants.
Want to smell Prohok? Cambodia's iconic salted fish paste favorable by the majority of ordinary Cambodians, Prohok is a must-taste if you really want to know what it's like to live a Cambodian life.
If you can eat Prohok for the first time, you'll be good the next time. But if you couldn't taste it, forget it, you'll never ever understand why Cambodian people live and eat this their entire life.
Khmer music
There is no better way than getting into Cambodian culture through Khmer music, which is part of Cambodian daily life. Cambodian legendary singer Sin Samouth is Elvis Presley. In this blog post, you can find some selected YouTube music video to listen to.
Health Care Services: Hospitals and Clinics in Phnom Penh
Need health checkup? Healthcare services in Cambodia is not the best in Southeast Asia, but it has been improving significantly. This is a list of some of the best private hospitals and clinics in Phnom Penh, Cambodia.
Sunrise Japan Hospital Phnom Penh
In Phnom Penh, Cambodia, this is the first Japanese-run hospital opened in late 2016. The Sunrise Japan Hospital Phnom Penh has a 52-bed health service with more than 100 members of staff, of which 30 percent are Japanese.
When Cambodians need good treatment, where do they go? For the middle class Khmers, they travel to Vietnam or Thailand. For the Khmer riches or elite, they fly to Singapore.
Sunrise Japan Hospital Phnom Penh has a 52-bed health service with more than 100 members of staff, of which 30 percent are Japanese. The $35 million Japanese-run hospital wants to change that for good. Backed by Kitahara International Hospital group, the Japanese-run hospital will open its door on October 17, 2016. The high standard hospital will serve both locals and expats.
"Common sickness and injuries, emergency response and healthcare management (complete medical checkup) that were previously insufficient will be covered so that we can take a part of the Cambodian medical infrastructure and help the people living a healthy lifestyle," wrote the Sunrise Japan Hospital Phnom Penh's CEO Toshiaki Fukuda.
The hospital operation is being run by team of Japanese doctors, nurses and relating medical professionals, who also provide training and working with well-experienced Cambodian medical staff members.
The hospital has 13 departments, including emergency, trauma, infectons, general internal medicine, general surgery, gastrointestinal medicine, cardiology, remote consultation, neurosurgery, neuroendovascualar, neurology, rehabilitation, and health checkup.
"The hospital will offer emergency medical treatment for brain and heart disorders, injuries from traffic accidents and medical checkups, and will continue working toward the establishment of general hospital services, including obstetrics, pediatrics and rehabilitation and their associated information technology and education systems," Shigemi Kitahara, the founder and adviser to Sunrise Japan Hospital, told Japan Times.
Khema International Polyclinic
Khema Clinic in Boeung Keng Kang 1 (BKK1) has a good reputation. It has been recommended by many parents. Housed in a new building, the clinic is clean, very professional. Khmer Clinic is specialized in prenatal and pediatrics. The first Khema International Polyclinic in 2012 in Toul Kork district. More and more expats and foreigners prefer Khema for its high standard services.
Website: http://www.khemaclinic.com/
Phnom Penh Family Medical Clinic
Specializes in orthopedics.
Address: St 336, Phnom Penh
Phone: 070 321 121
National Pediatric Hospital
The newly-renovated hospital buildings with improved management provides an acceptable service to low-income families in Phnom Penh and those from the provinces.
St 122, Phnom Penh
nphkh.org
Sakal Dental Clinic
In Phnom Penh, this clinic has dentists who have over ten years of experience in their professional work. I took my 5-year-old son there for a check-up. One of the dentists offered some good advice when it comes to clean up and regular follow-up.
Web site: http://sakaldental.com/
Psychiatry and Substance Abuses Clinic By Dr. Daramoon METH
Address: # 42D St.178 Sangkat Chey Chomneah Khan Daun Penh, Phnom Penh
Phone: 012 965 999
Mercy Clinic
Reasonble price with great quality service for most middle-class Phnom Penhers.
No. 17BC, St. 296Phnom Penh, Cambodia
Procare Medical Center
Procare Medical Center offers healthcare services for babies, children and adults in Phnom Penh.
AURA Condominium, #87 Street 63Phnom Penh
Tel: 061 828 410
Physiotherapy Phnom Penh
Phone: +855 (0)23 996344 / 092 485 593
http://www.physiotherapy-phnompenh.com/
Medical University
The best, affordable dental clinic is located in this Phnom Penh's Medical University. Many senior dental students are ready to help most patients.
Location: Preah Monivong Blvd (93), Phnom Penh, opposite to Vattanac Capital
Khmer Soviet Friendship Hospital
Officially designated by the Cambodian ministry of health to treat COVID-19 (Coronavirus) patients. Located on Yothapol Khemarak Phoumin Boulevard in Phnom Penh, The Khmer–Soviet Friendship Hospital is a public hospital managed by the Ministry of Health.
Institut Pasteur du Cambodge Medical Lab in Phnom Penh
Probably the only official lab to test COVID-19 and other major viruses and diseases. https://www.pasteur-kh.org/
What are the best things to do and best places to visit when in Phnom Penh? The capital city of the Kingdom of Cambodia and the largest city with nearly 2 million people (2017), Phnom Penh is the center of commerce, industry and the largest labor force in Cambodia.
There is a set of several large buildings, including the market and the largest shopping mall in the country's top college and universities, International Airport, Port Road waterways and ports for supplies, and tourist spots which attract many national and international visitors.
Getting a Life and Health Insurance in Cambodia
Cambodia started to have product offerings of life insurance in 2012. The best way to decide which insurance company to go for is by selecting several choices based on your preferable criteria. However, it's also important to insurance company history, track of records, and reputation.
This blog post is about everything you need to know about getting a life insurance in Cambodia. Unlike 5 years ago, you can now have more competitive choices for your life and health insurance coverage for both expats and Cambodians. After weeks of my comprehensive research, here's the list of the insurance providers operating (with a variety of offerings) in Cambodia. According to the Insurance Association of Cambodia, there are 27 member companies, 11 of them are licensed general insurers, 7 life insurers, 8 micro insurances and 1 reinsurer operating in Cambodia. In this blog post, you'll be able to learn and compare the life insurance for expats in Cambodia.
Life insurance is something to most Cambodians. However, the adoption of among young Cambodian middle class means that most insurance companies (local and international) will have to offer competitive offerings and services. For instance, Dai-ichi Life Holdings will be the first Japanese company to enter this competitive market after its success in Vietnam (acquired by Bao Minh CMG Life Insurance) and Thailand.
Hong Kong's AIA Cambodia is now one of the first life insurance companies that provides critical illness to Cambodian clients.
Life and Health Insurance in Cambodia: Providers & Benefits
International insurance companies, with their Phnom Penh-based offices, usually offer:
Accident Protection
Critical Illness
Plan Savings
Life Protection
Insurance Companies for Cambodia:
started since 2013, the American Fortune Global 500 and Fortune 500 company offers tailored life insurance products to the Cambodian middle class clients.
Cambodia Life Insurance (State-owned)
Manulife Cambodia (Canadian firm)
CAMINCO (non-life insurance)
Infinity General Insurance
Forte Insurance
Smart Life Insurance (BIMA Cambodia)
Sovannaphum Life Assurance
Dai-ichi Life (Japanese company)
AG CAMBODIA (insurance broker)
Everything you need to know about obtaining a Cambodian citizenship
The Ministry of Interior is the government institution that processes the applications for Cambodian citizenship. Did you know that back in 1996, a foreigner had to spend as much as $500,000 to to be a Cambodian citizen? Not now. Not anymore.
Why Does a Foreigner Want to Get Khmer Citizenship?
You can get a Cambodian passport. So you don't need a visa each time you get into Cambodia. You can visit any Asean countries without a visa.
You can own property and land in your name
You can vote
To become a Khmer citizen, you have
to behave well
good moral conduct
no crimes in the past
lived in the Kingdom of Cambodia for at least seven years with a residence card
to be able to speak and write Khmer language
to accept good Khmer custom and tradition
How to obtain a Khmer citizenship
Links: Citizenships up for sale: $400,000
Fri, 26 July 1996
Ker Munthit
How to Get a Cambodian Passport (for Cambodian Nationals)
Getting a new Cambodian passport is easier now for Khmer nationals. As time goes by, the administration services have been improved significantly. New to the Phnom Penhers is that it's very convenient to apply for a new passport, issued by the Ministry of Interior, inside the AEON mall 2 in Sen Sok district. This location of the passport office is more convenient than the one near the Niroth Pagoda.
To obtain a normal passport, it takes only 2 weeks, down from one month-long. It's stated on the wall that it's only $100, not $130 or $140. Starting since 2014, the Cambodian government adopted the new biometric passport (valid for 10 years). The table below shows the price ranges for the types of passports, prices, and duration to obtain.
If you had an old, expired passport, you have to visit the Passport Office in Niroth district. If you obtain a new passport, it's easier to go Passport sub-office in Aeon Mall Sen Sok city.
Good to Read:
Streaming TV Shows and Movies on Netflix
For those with a Google Chromecast, you must be excited more than any others. Using Netflix on your Chromecast? Read on to learn the how-to and which is Cambodia's best Internet Service Providers (ISPs) that provides you the ultimate experience to stream Netflix.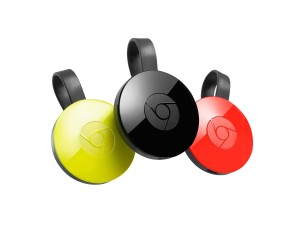 Netflix is now available around the world, including Cambodia.
"Netflix launched its service globally, simultaneously bringing its Internet TV network to more than 130 new countries around the world," according the company's recent news release.
This global launch also includes Cambodia. So you want to watch TV shows & movies anytime, anywhere? The basic subscription plan starts at USD 7.99. While you'll need to subscribe for an account, you'll need a really good internet connection to stream the high resolution video and movie content.
In this blog post, you'll get to know about the Internet Service Provider (ISP) that's more than good enough for streaming Netflix. With Netflix video content, you'd need the most optimal Netflix streaming. You'll also learn how to setup Chromecast, a Google's a media streaming device that plugs into the HDMI port on your TV.
SINET is an ISP offering dedicated fiber optic connection.
Everything you need to know about how to stream video on demand (VOD) in Cambodia. Video streaming on demand is taking of in Cambodia thanks in large part to faster Internet speed.
Home users can easily subscribe to fiber Internet connection that allow them to stream online full HD videos without compromise. In this blog post, you'll learn about the available online streaming services available to Cambodia-based users.
For example, starting since last year, anyone here could pay for latest movies, TV shows, and documentaries on Netflix. In mid 2017, more local and regional services also started to offer more tailored and local choices.
Streaming services: Netflix, Soyo, JaiKon TV, and iflix
Starting in January 2016, Cambodia-based users could watch TV shows and movies through the world's most popular service Netflix. Last year's launch by the American company means that the Cambodian market and the Internet infrastructure are ready.
To stream an ultra HD quality TV show or movie through Netflix, the required Internet speed is 25 Megabits per second (Mbps) or 5 Mbps for an HD movie like 'First They Killed My Father'. Surprisingly, 4G LTE offers up to 11.85 Mbps. Smart is the winner of Cambodia's fastest mobile networks 2016, according to Speedtest by Ookla. However, it's highly not recommended to stream a Netflix video show via your limited bandwidth data as pay as go is very expensive.
Need for speed
To stream online TV shows and movies smoothly, all you need is speed and stable Internet link. But you can have a Fiber Edge, a decent Internet connection more than recommended by Netflix for HD content streaming. With these Internet packages, you don't have to worry about data cap (or bandwidth cap). Did you know that it takes up to 3 GB per hour for each stream of HD video?
Beyond Netflix: international and local streaming services
Soyo
In July 2017, Cambodia-based digital media company Sabay Digital unveiled Soyo, probably the country's first streaming service. What appeals to most Cambodian audience is its Cambodian-made shows as well as Thai and South Korean TV dramas and movies. Sabay Digital has its own Internet infrastructure for local streaming.
JaiKon TV
Is also the latest streaming service tailored to the Cambodian market.
iflix
To enter the crowded market, Malaysia-based subscription video-on-demand service iflix has publicly announced its website in Khmer language that it's coming soon!
Price guide
Netflix: The standard subscription (HD quality) is 9.99 per month. Or $11.99 for Ultra HD streaming. Both the Standard and Unlimited plan allow you to watch unlimited movies and TV shows. Netflix can quickly hook you up with its first one-month free trial. Of course, you can cancel your subscription anytime.
Soyo: $3 per month
What also makes Soyo's pricing attractive is that you can also subscribe to the service for just a day $0.19 or $1 a week. Find the latest films on Soto here on its official website: https://soyo.sabay.com/
JaiKon TV: $2.99 per month
iflix: 3 months UNLIMITED access

Using Google Chromecast to stream Netflix and other Video on Demand Services?
Why you need a Google Chromecast in Cambodia? 
Chromecast 2 is a streaming media device made by Google. Chromecast devices run on a simplified version of Google's Chrome OS. With the Google dev
ice, you've got glorified gateways to streaming content. It's a portal for your favorite streaming apps on your mobile device to be "cast" onto your TV. If you own an Android or iOS device, buy the new Chromecast (it's called Chromecast 2). Its smart phone app on Play Store is now branded as Google Home.
Surprisingly, you can buy a Chromecast streaming device in Phnom Penh, Cambodia.
Where to get a Chromecast in Phnom Penh?
Features
The Chromecast's features is unique when compared to other streaming media devices such Amazon Fire TV stick or Roku Streaming Player. Using apps on your mobile device (smartphone or tablet) or computer, you essentially hand off — or cast — content to the Chromecast by tapping the Chromecast symbol from within the app.
Smart remote control
Your phone is your remote. No separate remote means no additional device to deal with or to learn how to use it.
All devices
Google's Chromecast devices can run on Android tablets and smartphones, iPads and iPhones, and Chrome for Microsoft Windows and Apple Mac OS X.
Third party apps
Cast your Android screen from the Chromecast app. An app called AllCast adds Chromecast support, streams local media to your TV. There is also an app called Tube Cast, which offers some limited YouTube functionality for Windows phones over Chromecast.
Stream Netflix?
Using Netflix on your Chromecast. The Google's streaming device is highly supported by Netflix.
Portability
Stream in your hotel room. Watch media that's stored on your other devices. Or you can even take the Cheomecast with you when you travel.
Mirror Android screen
This feels like magic when you're able to stream what you see on your Android devices to the TV. You can show your photos and videos with your family members and loved in your sweet home.
Google Chromecast works directly with Netflix's mobile apps on smartphones and tablets. This means that users can easily find movies and TV shows to watch. Upon selecting a title, playback can be launched directly on a Chromecast-connected TV.
You can also browse for the next movie to watch while the previous one is still running. Netflix's apps also offer access to categories to browse. For Android users, it also has the best voice search of all platforms, and it's one of the fastest ways to watch Netflix on your TV once Google and Netflix add pre-caching of content for Chromecast. Cool?
How to use Netflix on your Chromecast
To connect your Chromecast to your Netflix account, make sure you have connected your Chromecast to your TV and Wi-Fi network, then follow the steps below. Your mobile device or computer must be connected to the same Wi-Fi network as your Chromecast.
Launch the Netflix app on your Android device, Apple mobile device, or visit the Netflix website in your Chrome browser.
Once you're signed in, select the Cast icon in the upper right or lower right side of the screen.
Select your Chromecast device from the list to launch the Netflix app on your TV.
Select the movie or TV show of your choice and press Play.
By following the above 4 steps, your device is now connected to your Netflix account. Happy Netflixing!
Cambodian Movies You Should Watch
Most people who have been to Cambodia told me that they fell in love with country and her people. For those who have visited Cambodia for just one time or multiple times and long for some movies about Cambodia, here's a curated list for you and your nostalgia.
Cambodia is a beautiful country with resilient people. Over the past few decades, there have been an amazing number of Khmer movies made in Cambodia. Not surprisingly, more and more films about Cambodia are available.
In addition to books on Cambodia, the greatest way to learn more about a country like Cambodia is by watching Cambodian movies and films. In this blog post, I'm going to share with you my list of selections. In my recommendations, you will have a number of choices to quickly decide. These must-watch movies are either available on YouTube, Netflix, or Amazon Prime Video.
movies filmed in Cambodia
movies about the Khmer Rouge and Cambodia war
video documentaries
Are you ready? Let's get started:
White Building
One of the newest that bring Cambodia to the international stage, White Building is an award-winning film by Kavich Neang, a companion of well-known director Davy Chou.
Cher & the Loneliest Elephant
Directed by Jonathan Finnigan, the documentary tells a story about how a team of vets, trainers, and one iconic diva moved an elephant from a rundown zoo to a wildlife sanctuary.
Asia's Monarchies: Cambodia
King Sihanouk 'retired' in 2004, giving way to his son, Sihamoni – a ballet dancer.
First They Killed My Father
When Netflix launched its business for Cambodia-based users, this movie, based on the acclaimed book by Loung Ung, was the first one to grab the attention of Cambodians worldwide.
The film features a story of 5-year-old girl who embarks on a harrowing quest for survival amid the sudden rise and terrifying reign of the Khmer Rouge in Cambodia. Angelina Jolie is the film director and friend of book author Loung Ung.
Enemies of the People
Thet Sambath has a personal story to tell. In the Enemies of the People, the former Cambodian journalist.
The Missing Picture
Lost Loves
The Killing Fields
Angkor Awakens
The Road to Freedom: Year Zero
Globe Trekker – Cambodia
S21: Khmer Rouge Killing Machine (English Subtitled)
Why Pokemon Go So Popular in Cambodia
Why the new game Pokemon Go is suddenly everywhere in Cambodia? Pokemon Go is a phenomenon in Cambodia, particularly in Phnom Penh. Just several days after its official launch in countries in Southeast Asia, the mobile virtual reality game is quickly a new term in town. Trainers and catchers in Phnom Penh embrace the game much faster than anywhere else in around Cambodia. Those in Siem Reap started slower.
This is Niantic/Nintendo – a big big commercial power, that is pushing the game sector world wide. It must be that Niantic had already a lot of players that marked possible locations for gyms in Cambodia – maybe the Lonely Planet community.
In our previous post, we pointed out the safety for trainers and catchers walking on Phnom Penh streets with their high end smartphone. In a city like Phnom Penh, bag and phone snatching is quite common.
Why Pokemon Go game is so popular among Cambodians:
Wherever Pokemon Go launches, the media outlets in those cities would cover it as big, tech news story of the century. And what Niantic, the company behind the Pokemon magically does from its headquarters is driving the game players to go into places like genocide museum, Tuol Sleng Genocide Museum or Pol Pot's secret prion S-21.
This isn't the first incident. Pokemon Go attractions inside the Auschwitz concentration camp and U.S. Holocaust Memorial Museum were big news globally, too. So Niantic plays the media hype and attention well.
On Monday, after a Pokekmon Go player tweeted about Pokemon Gym placed inside the Phnom Penh genocide museum, 3 major media outlets started to cover it as front-page news. The Southeastern Globe (Cambodia's genocide museum becomes battleground for Pokémon Go players) published the news on Tuesday. On Wednesday, the Cambodia Daily (Survivors Outraged as Pokemon Go Invades Genocide Museum) and the Phnom Penh Post (Pokemon at S-21 not appropriate, some say) featured the controversial news prominently.
It's super easy to start playing the game: catching Pokemon in the city. All you need is a smartphone (Android or iPhone).
Go with the flow. When Pokemon Go was launched recently in the US and Europe, it took those countries by the storm. The game adoption rate was really really lightning fast in term of app download and active users.
Cambodian people, mostly Facebook users, like hanging out with other people after connecting with others on the super social networking site for too long without even meeting in person. So this is high chance and excellent excuse to meet through catching Pokemon Go.
As a user on Quora wrote, "because it has immersed players into its unique universe…" "If you've ever watched or played Pokémon, the most striking thing about the Pokémon universe is how pervasive Pokémon are in everyone's daily lives. Pokémon are on the news, kids grow up wanting to be Pokémon trainers, and Pokémon even serve societal functions."
Because for so many years, Cambodian teenagers and youth don't have some good games to enjoy. Many of them play computer games in their houses or secret coffee shops where police some time come and check in on them. So a virtual Pokemon Go game to get them out of their air conditioned, comfort zone is very attractive.
It's a very good game which the players can show off their iPhone to anyone on the city streets.
There is a hashtag for Pokemon Go: #PokemonGoKH, where you can keep up with. Latest updates on Twitter in particular.
Khmer Music: Who's Sin Sisamouth?
When we talk about Khmer music, we end up talking about Cambodian legend Sin Sisamouth. He was not known as a seasoned traveler. He's popularly
known as Cambodia's most celebrated singer of all time. Throughout his life and music, his Cambodian fans can learn so much about the country. Most of his songs remarkably tell the romantic tales of most of Cambodian provinces and places he visited.
From Battambang to Kampong Cham to quiet beach town Kampot, it's as if the legendary singer Samouth enjoyed his time communicating with a local woman (Bopha or flower) in those places.

In Cambodia, not many young people are interested in his Samouth songs. But time and time again, his songs are well alive until now. One of the notable things his fans often mention is that Sin Sisamouth's songs are timeless. The more they listen to his songs, the better they're entertained. His songs are not just a one time off playback that you don't want to replay.
Kolab (flower) Battambang
Singer: Sinn Sisamouth
This is one of the most beautiful song that Sinn Sisamouth the most celebrated singer expressed his romantic feeling toward a Battambang woman. In the song, he's telling his audience that he's back to Battambang province after 10 years. And he's longing for the Champa (also flower). The genius singer even suggested the Battambang woman he's in love with better a Siem Reap woman.This one-hour YouTube alone has all one songs about Cambodia's Battambang stories.
Champey Siem Reap is also a nice song. Samouth's talent got him to brilliantly engage a woman (whom he called Champey or another flower name) in Siem Reap.
There more here in which the Cambodian singer sang Pailin, a Cambodian border with Thailand. It's as if he traveled across Cambodia for the songs.
At Cambodian or Khmer wedding reception or party, this is the best song to feature. The song title could be literally translated as 'Fortune'. Not any Cambodian men can beat Samouth when it comes to praising a woman he fell in love with.
Samouth's counterpart female singer is Ros Serey Sothea
Popular Cambodian music is played with Western instruments or mixed with Western and Western instruments. Musical dance is compiled as a feature for social dance.
The music of singers, Sin Sisamouth and Ros Serey Sothea from the 1960s to the 1970s, was regarded as the most popular music of Cambodia. During the Khmer Rouge Revolution, singers and pop singers in the 1960s and 1970s were killed by executions, starvation, or overworked work, and many original works of art. That is lost or destroyed.
In the 1980s, Keo Sarath (a refugee residing in the United States), and others pursuing the legendary Chancellor's Singles, occasionally recreated the popular song of early singers. . The 1980s and 1990s also saw the rise of the popularity of the Khmer-style musical style through the use of a contemporary musical instrument.
Ancient Khmer music dates back to the Khmer Empire. The royal dances such as Apsara dance are symbols of Cambodian culture, as well as the binary orchestra, which is the orchestral accompaniment to those dances. Additional forms of folk music include Chapei and Ayai. In the past, such music was popular in the old days, and often the music played alone by a guy clutching a Khmer clit from a poet singing a melodrama.
Every song has a moral, or religious theme. Ani is performed alone or by a man and a woman, and usually has a joke.
It is a literary form of two literal phrases that is usually composed of a completely unexpected drama or poem, and with the utterance of words. When being chaired by a male or female singer or songwriter, the other person has to deal with the accompaniment by playing a short instrument among these poems.
Dancing is a set of traditional music and songs played for entertaining and accompaniment for parts of many traditional Cambodian wedding ceremonies.
Good to know:
Overlooked No More: Sinn Sisamouth, 'King' of Cambodian Pop Music
He and his singing partner, Ros Serey Sothea, drew from a wide range of Western and local influences. They disappeared after the Khmer Rouge seized power in 1975.
Sin Setsochhata's Moonlight Ballads
Khmer Wedding in Cambodia: In Pictures
What Khmer wedding looks like in the 21st century?
In modern Cambodia, Khmer wedding is a big thing. Cambodian people celebrate this as one of the grandest events in their lifetime. Before long, the Khmer traditional wedding took place for one whole week.
During that old time, Cambodian wedding ceremony engaged more than the family members and relatives, but the entire village. However, in modern time Cambodia, the wedding keep both bride and groom of the family members busy for one or two days.
Beautiful wedding photos captured in Mondulkiri province
Contact: 012801902 or Facebook Page
Cambodian brides and grooms spend thousands of dollars on the photography services.
Wedding dresses? You can easily rent or buy them. Check out Lanee Bridal on Facebook for more photos.
Against the mountainous Mondulkiri backdrop, there is an Audi car next to the new bride and groom.
Looking for the Best Cameras and Accessories for Wedding Photography?
Mondulkiri scenery offers one of the most beautiful backgrounds for wedding photographers.
Outside of Phnom Penh city, some best places for pre-wedding photo shots are Sihanoukville, Kep, Siem Reap, and Mondulkiri Province (Cambodia's best places for landscape photography).
Some wealthy Khmer families would fly to Dubai, if not Kuala Lumpur, for the wedding photo shots.
Khmer Wedding Photos
Contact: 012789456

Other beautiful spots are in Kampot province.

A nice shot on Bokor Mountain



Good to Know
In Cambodia, new couples get advice from pastors, parents, and relatives on both sides. Those advice relate to everyday life to promote a happy relationship in their marriage. Khmer wedding in Cambodia is organized in the following order:
Find out if both sides can live together peacefully?
Both sides negotiate
Setting the date for engagement ceremony
Wedding ceremony
The above mentioned events can be either large or small, depending on the ability of the family. But they also do not forget that what matters most in a marriage is family happiness.
Before the wedding reception, where both bride and groom serve guests with a lot of food and drink, one remarkable affair is pre-wedding photography. Flowers? If you have attended any Cambodian wedding reception at the Diamond Island, you'd be amazed by the flower decoration inside and outside the dining hall.
Best Places & Destinations to Visit When in Cambodia
Top of the list is that Cambodia has Angkor Wat in Siem Reap. Not Angkor What, but the earth's largest religious monument. The best beaches in Southeast Asia, the Lazy Beach and Koh Rong Saloem. These destinations and places must be on your itinerary when you travel to Cambodia.
Read this: Tour Around Siem Reap on a Budget
Among the many Asian and local countries, Phnom Penh is a well-known capital for welcoming most visitors to the Kingdom of Cambodia. Phnom Penh is located at the intersection of the Three Great Lakes, on the 4th of the Mekong River, Tonle Sap and Bassac River, on the right side of the Royal Palace.
The Cambodian capital city has cultural and historical attractions including the Royal Palace, the Temple of Parnak and the National Museum. Also, there are five-star hotels, guesthouses, international restaurants, local noodle shops, local entertainment clubs, and international disco clubs.
Shopping in Phnom Penh: Markets & Malls
Did you know that there are more than 30 markets where you can shop for local and imported products in Phnom Penh? This is a mini guide to buying and window shopping in the Cambodian colorful city. Whether you need to do your regular groceries shopping to electronics products, I have you covered.
TK Avenue: Tuol Kork's Popular Shopping Mall
Once a quiet district of Phnom Penh city, TK Avenue is an addition of shopping spree area for the residents in Tuol Kork. Unlike the Aeon mega mall in Chamkarmon district, TK Avenue is quite unique in its offerings and space: an open-air mall that hosts a good number of high-end luxury shops and restaurants. Metro Restaurant is just on the corner as you enter the TK Avenue.
Phnom Penh Safari Zoo
This Phnom Penh's first zoo is located in Prek Tasek commune, Chroy Changvar district, about 18 kilometers from Phnom Penh. The Phnom Penh Safari Park has four main areas where you can see tiger performance, crocodile performance, monkey, orangutan, and the fourth parrot performance from Africa and from other countries.
There are many other types of animals for sightseeing and also water parks for cruises and a playground. Ticket prices $15 for for adults and $5 for children.
More Phnom Penh Places to Visit
Central Market
The Killing Fields
Independence Monument
National Museum
Night Market
Cruises on river side
Royal Palace
Market of Tuol Puong
Tuol Sleng Museum
Wat Phnom
Visiting Kampot
Kampot is one of Cambodia's most peaceful places to live a good life. One of its main attractions is its relaxing riverside setting. It's also one of the best places to visit whenever you feel like escaping Phnom Penh.
Kampot is a province in the south of Cambodia. It's about 148 km from Phnom Penh.
How to get around Cambodia by Bus
Recommended Hotels to Stay when in Kampot
During one of our most recent visits, we stayed at Pippali Boutique Hotel. It is located along the riverside and a short walk from Kampot city centre. If you've got family with kids and need to stay overnight, we highly recommend this hotel. Not crowded. Quiet. Clean. One only downsize is the average breakfast serving.
We booked 3 rooms nearly a week in advance. We paid for one room to commit our booking.
In Kep, we recommend that you check out Le Flamboyant Boutique Resort & Spa (https://www.facebook.com/leflamboyantresort/).
Places to visit when in Kampot
This sleepy town has many historical buildings, such as houses, shopping malls, theaters, hospitals, and so on. That's probably one of the reasons that it got the interest of the French. There are also Bokor Mountain, which is also attracted to the attention of all national and international tourists.
Monivong Bokor National Park
42km away from Kampot town to the west. At the top of the mountain there is a casino built during the French colonial period for them to play in all seasons. In addition, there is a pagoda called Wat Sampov 5, with a pattern of rocks in the shape of a ship. Five.
Here you can also explore the natural scenery that can not be easily reached: the lush valley of the Blue Forest The secret has a little cloud cover. They can also view the view of Kampot town from the top of the 1,375 meter high. In addition to historical buildings, tourists can visit nature once again, three cold waterfalls and cloudy regions. A cool, dry, and rainy season.
Tek Chhou Resort
It is a natural resort located 8 kilometers from the provincial town of Kampot. Up to the provincial town of Kampot, a major source of fresh water to support the consumption of people around the provincial town.
The beautiful waterfalls see the bottom flowing, sometimes flowing through the large rocky rocks that can be crossed. Crossing the water through a pivotal bridge hanging over waiting for tourists. In addition to bathing, vistors can also admire the landscape of the fruit trees and the people at the side of the falls, notably the famous poultry farms.
Kampot province is not far from the zoo and the Teuk Chhou garden are letting the viewers go out of their way after being back. From the falls at the falls. They often go for a variety of different kinds of animals, including fresh fruits and vegetables, such as tuna, rambutan, and so on.
Kdard La Tente and Kdat Sanaka of Kampot
Kdard La Tente is hidden place in Kampot, where you can really enjoy a wonderful view and good, fresh seafood. Most of the visitors who have been there could easily recognize Koh Tral from Kdard La Tente, which is run by young Cambodians.
It's just a matter of time that Kampot's Kdard La Tente would be on top of tourist destination among local, backpackers, expats, and foreign travelers.
These are some best places to see, eat, and stay when you're in Kep:
Kep National Park
Koh Tonsay
Wat Kiri Sela
Kep Beach
Kep Butterfly Garden
Coconut Beach
Wat Samathi
Places to eat:
Cambodia's Kampot Peppers
Farmers in Kampot have many generations of experience in the cultivation of pepper and produce pepper of the highest quality using a mixture of traditional and modern methods. Kampot pepper is one of Cambodia's product granted official geographical indication (GI) statuses.
In February 2016, Kampot pepper became the first Cambodian product to be recognized by the European Union as a Geographical Indication. It is a certified appellation of original product since 2010.
Cambodia exported about 8000 tons of Kampot pepper at the start of the 20th century. About one million pepper poles still existed in Kampot in the 1960s, generating around 1000 tons. Just 4 tons was collected by the end of the 90s after the collapse of the Khmer Rouge regime.
Everything you need to know about Kampot peppers of Cambodia
Brief history
In Kampot, it can trace back to the 1870s the modern era of intense pepper production. His pepper plantations were burned down in 1873 by the Sultan of Aceh, who did not want to leave his riches to his Dutch enemies. Some of the production then shifted to the Kampot region of Cambodia.
Since at least the 13th century, knowledge of pepper cultivation and processing has been passed on from generation to generation in the Province of Kampot.
Taste and aroma
What does Kampot pepper taste like? The taste and strong aroma of Kampot pepper made it one of the world's most highly regarded peppers-the unchallenged spice champion in the kitchens of the most famous French chefs, and commonly referred to as "The King of Pepper!"
Kampot pepper provides aromas that are strong but delicate. The flavor, ranging from strongly spicy to mildly sweet, often shows hints of floral and citrus.
The pepper plant grows on traditional wooden poles that are carefully separated by a given distance to ensure adequate food for all crops.
All Kampot pepper cuttings must come from the terroir of Kampot for a new plantation. Every year, natural fertilizer and fresh soil must be applied to each pole of the pepper plant.
Geographical location
Located between the mountains and the sea, this pepper is exceptional due to the special climate and soil type found in the province of Kampot, coupled with the experience of several generations of farming expertise.
The distinctive aroma–heavy yet delicate, aromatic and unmistakable–makes Kampot Pepper worldwide highly appreciated by gourmets.
Kampot pepper is grown on family farms dotting Phnom Voar and nearby valleys northwest of Kompong Trach, where especially pungent peppercorns are developed by the unique climate and farmers ' adherence to labor intensive growing techniques.
Price
Kampot pepper is sold for about $15, $25 and $28 per kilogram in three varieties – black, red and white. The season of harvest extends from March to the end of June.
Kampot Pepper Producers Association (KPPA) and the independent certification body Eco-Cert are responsible for inspecting the plantations.
Check out these Kampot's pepper farms:
Getting to Kampot from Phnom Penh by bus or mini bus:
2 h 36 min (145.6 km) via 41 and NH 3
Buses leaving Phnom Penh for Kampot: Hua Lin, Capitol, Sorya, Paramount Angkor Express, Giant Ibis. Mini buses: Kampot Express and Vibol
From Sihanoukville (now called Kampong Som) to Kampot:
1 h 33 min (95.8 km) via National Highway 4 and National Hwy 3/NH 3
Buses: Stray Asia Bus and Giant Ibis
How to get quickly book a bus a ticket from Phnom Penh to Kampot? Please check out BookMeBus.
More about Kampot
Kampot is bordered on the north of Borseth district in Kampong Speu province, east of Tram Kok district and Kirivong district, South of Takeo province, adjoining the Gulf of West of Kampong Seila, Koh Kong and Preah Sihanouk provinces, as well as long coastline in the Gulf of Thailand.
Cambodia's Kep
Getting to Kep (Krong Kep) from Phnom Penh by bus is an enjoyable experience than by a taxi (or private car), especially if you're traveling with small children. If you don't want to drive by yourself, you can also take a bus (for under $10).
There are times when you want to escape Phnom Penh during the weekend to spend a good time a sleepy town like Kep. How to get to Kep from Phnom Penh by bus?
Want to escape from Phnom Penh? To where? Think of Kep, a small, quiet town where Cambodians consider as a place for super good seafood.

This is the most beautiful view of the setting sun from a nice place called Knai Bang Chatt Resort Kep.

What's in a name, Kep? It literally means Saddle. But it's more than, tropical islands.

Which is the best hotel in Kep? We stayed for two nights at Le Flamboyant Boutique Resort & Spa. It's nice place for family as it's very spacious with grass for kids to run around. And there are two good swimming pool (one big for children and a smaller one for adults).

And you can really relax there as it's surrounded by the most beautiful view of Kep national park. What's more you need in life to feel good?
Kdat Sanaka
If you're looking for a camping site in Kampot, I'd recommend you check out Kdat Sanaka, a Cambodian-run eco-tourism resort. It's the best place to escape from the crowd of Phnom Penh and busy life. Kdat Sanaka is about 3 hour drive from Phnom Penh. From Phnom Penh to Kampot, it's about 150 km. From Kampot to Kdat Sanaka, it's about 20 km.
More about Kep
Kep province is one of the four provinces located on the southwest coast of Cambodia. Kep is located a few kilometers away from the Cambodian-Vietnamese border. Kep was once the most popular coastal city of Cambodia. The beautiful beach in Kep is a shady, mangrove forest and black sand. Kep is rich in seafood, but delicious.
Kep province also has many local products such as pepper, salt, fruit, mango, rambutan and many tourist destinations such as beaches, mountains, canyons and resorts. In particular, there are a host of international and domestic tourist destinations.
Koh Tonsay is located about 4.5 kilometers southwest of Kep Province. Tourists are attracted by two white sand beaches and shallow seawas suitable for swimming. The seabed has diverse coral reefs, marine animals and plants, attracting researchers and ecologists to study.
The name Koh Tonsay comes from the word disintegration. On one occasion, to avoid the commander's command, Prince Sakor Ran was very disappointed because his troops were exhausted. He led the remaining troops across the sea to an island in front of Kep, where the army was separated. As a result, the island is also known as Koh Russey, Koh Samet, Koh Ouay, and Koh Tonsay which we have known today.
Visiting Hillside Hungalows of the Picnic Resort
Located along national road 4 about 135km from Phnom Penh, Picnic resort is well-known for its organic vegetable farms, delicious quality Khmer food and tranquil environment.
The resort comprises of vegetable farms, restaurant, meeting room, children playgrounds, and hillside bungalows. If you're planning to take a bus trip from Phnom Penh to Sihanoukville or Koh Kong, you may also consider including this overnight stay at a beautiful resort just along the way to your destination.
Picnic Resort: Best for Overnight Stay When Traveling to Sihanoukville or Koh Kong from Phnom Penh)
If you go in group or organize a business trip or staff retreat, there is also a meeting room available at your need. There is also accessible open space for you to organize outdoor activities and games. For family with small children, there are indoor and outdoor playgrounds with several kinds of toys and books.
In addition to the hillside bungalows, camping is another option for you to stay closer to the nature. When you wake up, a very good morning exercise is to go up to the maintain top to enjoy the glorious sunrise. You will see the stunning morning daylight with the beauty of the surrounding nature.
The Picnic Resort has so far received positive reviews (on TripAdvisor) from visitors and travellers for its beautiful and peaceful bungalows. As the resort is on the way from Phnom Penh to Sihanoukville or Koh Kong, it is also a favorite lunch stop.
Picnic farms were the first to get EU organic standard in the kingdom in 2017 for vegetable. While staying there, you can enjoy the nature and free to learn about organic farming. Vegetable served and sold at the hillside restaurant is from the farms.
Getting to Picnic Resort from Phnom Penh
You can drive your own car or get on a bus from Phnom Penh to Preah Shanouk province and get off at 135 kilometer marker in Kompong Seila District.
The bus trip duration is about 2 h 43 min.
Location:

National Road 4, PK135, Boeung Trach Village, Chamcaluong, Kampong Seila District

(

about 90 km north of Sihanoukville)

,

Cambodia

Picnic Resort & Organic Farm website: https://www.picnicresort.com/
Written by Sothoeut
Oudong Mountain: Eat Khmer Food Like a Local
If you want to eat Khmer food like a local, these are some Cambodian food you don't normally find at restaurants. Cambodian people love grilled fishes. They eat frogs and turtles. You can find these ordinary Khmer food at Oudong mountain, an hour drive from Phnom Penh city.
The royal capital between the 17th to the 19th centuries, Oudong moutain is in Kampong Speu province. Today, Oudong is still one of most favorite places to visit among Cambodian people. The street market near the mountain and the kiosks where locals can relax make it a place to escape for many Phnom Penhers.
Also good read: The secrets of Khmer food

Grilled fishes caught from the ponds in this Oudong village

Grilled frogs stuffed with local ingredients. Frogs caught from the rice fields

Turtles for food (also known as tanks)

Well-cooked of family-grown chickens
Good to Know
Oudong is a former Khmer capital. Today, Oudong is a district in Kompong Speu province, about 40 kilometers northwest of Phnom Penh. Oudong Mountain is the core historical site of the Oudong city.
On this hill, there is a royal presence of the former King and the royal family of some Buddhist temples. In 1917, King Sisowath commands to make inscriptions in front of the presence of at least two gods.
King Surya built the island of Krong Kohsla Ket Lvea Em in 1601 after abandoning Lovek. From 1618 to 1866, the official name of the capital was "Oudong Meanchey City" and was the capital of many Khmer kings.
In the reign of King Ang Duong (1841-1850), he built a canal, bridges, and monasteries in the area. In 1866, King Norodom moved his capital to Phnom Penh, where he was present. In 1977, the Khmer Rouge destroyed a large number of structures in the Oudong area.
How to Get Across Cambodia by Bus & Train
The best and cheapest way to get across Cambodia is by bus (soon by train). With improved roads, you can get between major towns and cities by bus without hassle. Bus routes are increasingly available to Cambodian and foreign travelers.
More bus operators also offer competitive prices and services.
You can get from one province to another easily by bus (comfortable, free WiFi). Traveling by bus is usually an affordable way for a long distance trip. It's also the best way to explore and experience your travel with the locals. Popular choices among travelers are either air-conditioned buses or speedy express minivans (small price different).
Bus Schedules and Routes
BookMeBus is one of the most trusted bus-ticket booking website (as also featured in the Lonely Planet Cambodia guidebook). You can find long-distance bus trip like from Ban Lung to Siem Reap and some cross-border trips. You can quickly check the bus route and and schedule below and instantly book your tickets online.
Some bus operators like Giant Ibis also provide online booking, making it easy for most passengers. There are many bus operators offering day and night bus trips. Not all of them are offering the best bus travel experience every traveler can expect. These are some of the bus companies operating in Cambodia.
Many of them have their offices in major cities like Phnom Penh, Sihanoukville, and Siem Reap.
Bus Companies in Cambodia
Mekong Express, Phnom Penh Sorya Transport, Capitol Tours, Virak Buntham, GST Express, PSD Xpress, and more. BookMeBus has partnered with these bus operators.
Getting Across Cambodia by Trains
In the last few years, Cambodia has renovated and upgraded its railways across the country. In 2010, the Phnom Penh Royal railway station was reopened. It's getting better and easier to travel across Cambodia by trains. In this page, you'll find all the useful information about train schedules, stations, and routes.
Train schedules for passengers
From Phnom Penh, you can take a train to Sihanoukville, Takeo, and Kampot. Poipet is coming up on the list. A one-way ticket for an air-conditioned train trip is for under $10.
To book a train ticket, you can:
call to book: (+855) 78 888 582 or (+855) 78 888 583
or book online through the Royal Railways website.
A List of Railway Stations in Cambodia
Western line: Phnom Penh, Pursat, Moung Ruessei, Battambang, Sisophon, Poipet
Southern line: Phnom Penh, Takéo, Damnak Chang Aeur (Kep), Kampot, Veal Renh, Sihanoukville
Good to Know
Cambodia has 612 km (380 mi) of 1,000 mm (3 ft 3 3⁄8 in) metre gauge rail network.
Getting a visa to Cambodia?
If you're a planning to visit Cambodia, this page is all you need to know about the Cambodian visa. Currently, international tourists can obtain a Cambodian visa upon arrival at the Visa On Arrival or international tourists can apply for a Cambodian visa via the ambassadorial office in other countries.
Visa On Arrival (VOA)
Foreign tourists can obtain a Cambodian visa after arrival at the airport and any international border checkpoint (Visa on arrival). The Visa On Arrival (VOA) has been issued officially at the following entrances:
Phnom Penh International Airport
Siem Reap International Airport (Angkor Temples)
Land: Passengers can travel to / from Cambodia by land through the Aranyapat-Poipet border or Trat- Koh Kong border of Thailand and the Moc Bai-Bavet border in Vietnam and the Trapiang-Kilil border checkpoint in Lao PDR.
At the Cambodian-Vietnamese border checkpoints, there are 9 gates.
Along the Thai-Cambodian border, there are six gates.
Along the Cambodian-Lao border, there is only one checkpoint.
The Cambodian visa is valid for thirty (30) days from the date of issue of the visa, not from the date of entry.
Conditions required to obtain an entry visa
Make sure the following documents are properly prepared:
Valid passport valid for at least four (4) months.
A new photo slips off the visa application form, the same size as a snapshot.
Pay visa fees.
Visa Fee (only in US Dollar)
Tourist Visa Type: US $ 20.00
Business Visa Type: US $ 25.00
K Visa
Is issued to Cambodians entering the Kingdom of Cambodia holding foreign passports (Applicants must provide proper documentation as proof that the applicant's father or mother is a Cambodian). The visa is only issued once and is free and valid for unlimited access to the Kingdom of Cambodia.
Visa Extension
Passengers wishing to stay in Cambodia for a long time can extend their visas at the immigration department located opposite Phnom Penh International Airport or by going to a travel agency.
Visa-Free Travel Arrangement for ASEAN Member Countries
The Cambodian government first announced the arrangement of visa-free travel arrangements with the following ASEAN Member States:
Singapore, Laos, Philippines, Malaysia, Vietnam, Indonesia, Myanmar and Thailand.
Electronic Visa
Currently, electronic visas are available online via the Ministry of Foreign Affairs and International Cooperation. Please complete the online application form via:
e-Visa Website of Ministry of Foreign Affairs & International Cooperation. There will be a credit card charging requirement for payment.
Tips When Crossing the Cambodian Border
Make sure you check the opening hours of the crossing point ahead of your trip.
Be aware of the Visa application (which are different depending on your citizenship). First primary source is your embassy.
Be cautious about your visa validity: if you overstay, you'd be fined 10 USD per day in Cambodia. In neighboring country Vietnam, for those who have two weeks free tourist entry, you have to wait a month before coming back after you leave the country.
Be cautious of the time you will cross the border (night or day time)
Crossing the Cambodian border, it's better to patient and polite. You will avoid problems with this tip.
Addition Questions & Answers
As an Asean national, do I need a visa to visit Cambodia?
Asean: the nationals of the Laos, Malaysia, Philippines, Singapore, Vietnam, Thailand, Indonesia do not need a tourist visa and may stay in Cambodia for 21 and 30 days respectively.
As a tourist, can I get a visa on arrival in Cambodia?
Most visitors to Cambodia require a one-month tourist visa (US$30). Most nationalities receive this on arrival at Phnom Penh and Siem Reap airports, and at land borders, but citizens of Afghanistan, Algeria, Bangladesh, Iran, Iraq, Nigeria, Pakistan, Saudi Arabia, Sri Lanka and Sudan need to make advance arrangements.
How long can you stay in Cambodia without a visa?
The tourist visa is an ideal option if you know you will be staying 30 days or less. The 30-day tourist visa is available to travelers in advance or on arrival (for most nationalities) for a cost of $30. The tourist visa is single entry only, and can be renewed once for an additional 30 days for a fee of $45.
One of Cambopedia's readers asked:
"Last year I was 7 days over time for my visa. This time I am staying 5 weeks. Last year i paid 7 x USD 5 (5USD per day) I think at the customs at the airport. Is this still common practice? Or should I better get an extension visa ?"
Answer: It's always a good idea to get an extension visa. You don't want to run into inconvenience or difficulty with the penalty (can be unpredictable from time to time).
With a 30 day tourist visa, can I leave the country after a week and come back on the same visa with in the time limit?
Answer: In the visa, it says it's only for single entry. You must get new visa. You can actually get another single visa for $30 upon arrival at the border or airport. You need to have a passport sized photo with you or they will charge you for photocopying your passport.
For a 3 or 6 month multi entry get an ordinary visa on arrival then go to a tour agency and in 3 days they will get your multi entry visa. More expensive then 2 single entries though.
More discussions about getting a Cambodian visa on Quora:
Good to Know
Cover photo by Tharum Bun